IGA NINJA "ASYURA" originated in Mie Prefecture comes to perform in Tokyo. We hope to deliver an exciting experience of traditional art of NINJA through events and shows.
("NINJA" is a secret agent back in ancient Japan)
NEWS
NINJA SHOW
NEW!
August 23th 2016(Tokyo・Asakusa Hanayashiki)
E-BOOK
NEW!
The Photo Book of Iga-Ninja "ASHURA"(E-book)is just now on sale. read more
the NINJA SHOW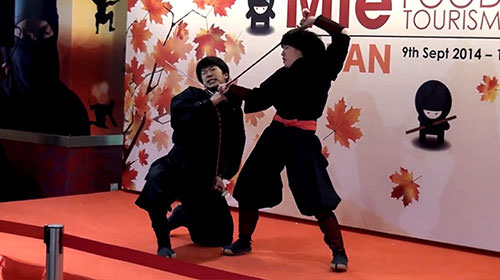 Our show deliveres an authentic NINJA performance with the use of actual weapons such as a Japanese sword. Each NINJA move is also verbally explained to the audience.We go on to perform all over the world.
the NINJA TRAINING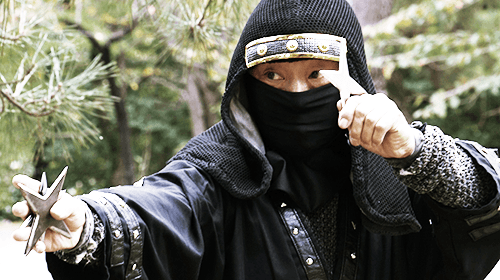 We, IGA NINJA "ASYURA" travel anywhere in and out of the country to teach "NINJUTSU" (= The art of Ninja and its martial arts and fighting techniques) .Why don't you try learning "NINJUTSU" and becoming a real Ninja ?
Now on sale
The Photo Book of Iga-Ninja "ASHURA"(E-book)
■Price:about750yen(1 downloading)
■Production:Office Fukunaga Co., Ltd.
■he selling agency:Amazon.co.jp
■Contact us
Office Fukunaga Co., Ltd.
http://office-fukunaga.jp/
TEL 0422-41-7877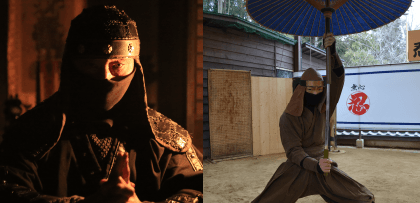 656 Muroufukano Uda, Nara Japan TEL : 0745-88-9402 E-mail : info@sasayuri-ann.jp